Watching BBC documentaries is like getting initiated into something new. Always. It's like a word, or even better, a concept is visually displayed to you to appreciate it and the lead actors are there right in front of you on TV talking, performing, explaining the context of the subject, providing the socio-cultural, political backdrop of the time. Amazing and amusing. This is BBC for me. This is Troubadours: The Rise of the Singer-Songwriter and many other documentaries I have watched in the past few weeks or so.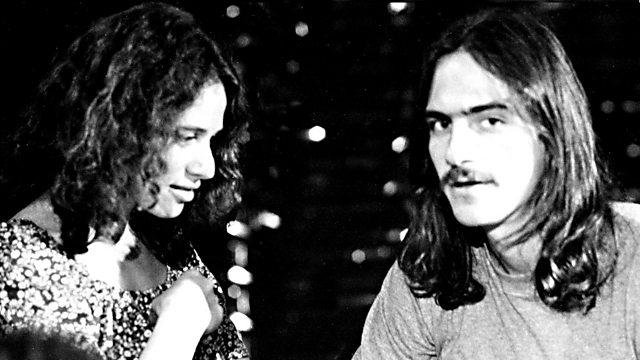 The main focus are James Taylor and Carole King and there is the whole bunch of supporting cast including David Crosby, critics Robert Hilburn and Robert Christgau, Steve Martin (never knew he could play banjo so well), Elton John who elevated Troubadour to another level, Doug Weston (the owner), 'the section' – the trio of session musicians based in LA and were staples of the bar, Glenn Frey, Peter Asher.
http://www.bbc.co.uk/programmes/b012cr37: Morgan Neville's full-length documentary is James Taylor and Carole King's first-hand account of the genesis and blossoming of the 1970s singer-songwriter culture in LA, focusing on the backgrounds and emerging collaboration between Taylor, King and the Troubadour, the famed West Hollywood club that nurtured a community of gifted young artists and singer-songwriters.
Taylor and King first performed together at the Troubadour in November 1970, and the film explores their coming together and the growth of a new, personal voice in songwriting pioneered by a small group of fledgling artists around the club. Contributors include Taylor, King, David Crosby, Roger McGuinn, Jackson Browne, Bonnie Raitt, Kris Kristofferson, JD Souther, Peter Asher, Cheech & Chong, Steve Martin and Elton John.
A review of the full feature film: